Student & Parent/Guardian Survey - WE WANT TO HEAR FROM YOU!
We are always looking for ways to improve Pigeon Lake Regional School and your feedback is important to us. Below is a survey for students and parent/guardians.
Aboriginal Day - June 21st
Pigeon Lakes First Annual Aboriginal Day Celebration is on June 21st.  Everyone invited! Teepee raising for boys. A light lunch at 12 pm. Round dance 12-3 pm. 
June 2019 Newsletter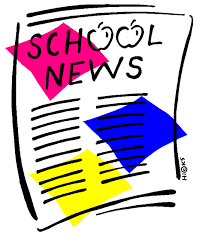 Click the following link to view our June 2019 Newsletter
Rock The Diploma Prep Courses!
A diploma prep called Rock the Diploma is being offered to Wetaskiwin Regional Public Schools Students.
Rock the Diploma is a company that provides diploma prep programs to students across Alberta. RTD Learning instructors are experienced department heads, district curriculum leaders, and Alberta Education exam consultants. Along with subject expertise, expect a stimulating and engaging class experience. RTDs specialized review course booklets are chalk-full of summary notes, exam tips, and question strategies.
Wetaskiwin Regional Public Schools is offering students a bursary opportunity to attend prep courses in either Edmonton or Red Deer location. Students will need to provide their high school with proof of registration and proof of on location attendance in order to receive a 1/2 refund for each course and a $50.00 gas card.
Register at:
Edmonton Locations: http://www.rockthediploma.com/
Red Deer: Call 403 356 5315 http://lindsaythurber.rdpsd.ab.ca/documents/general/June%202019%20Registration%20Form%20-%20RTD.pdf
Bethany Homes Summer Day Camps
Hope Mission's Bethany Homes provides a one-of-a-kind Christian day camp for children and youth grades 1-12. See image below for registration. 
School Council TBA
According to Alberta Education, school councils are collective associations of parents, teachers, principals, staff, students and community representatives who seek to work together to promote the well-being and effectiveness of the entire school community and thereby to enhance student learning. A school council is a means to facilitate cooperation among all the participants in the local school.
If you have any question or any suggestions for our upcoming School Council Meetings please email Mrs. Melissa Humby, Principal.
Meeting Dates:  We will hold a minimum of five meetings per year. All meetings will be held in the PLRS library at 5:00 pm. We will try to meet on the last Monday of every other month!
School Council meeting dates for the 2018 -2019 school year:
Parents and guardians, let's connect!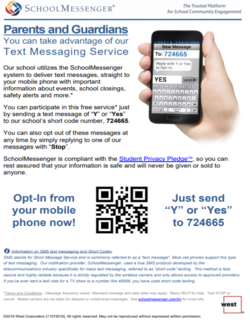 Take advantage of our text messenger service. It is an easy way to find out about events at PLRS!
Summer School 2019
Wetaskiwin Regional Public Schools is pleased to offer Summer School in 2019.
Open to any Alberta Grades 10-12 Student
Students may want to Jump Start their High School experience or simply need to secure this course for graduation.
We will be offering the summer school programs in two separate locations this summer.
VIEW:  WETASKIWIN SUMMER SCHOOL OFFERINGS
VIEW:  MULHURST CAMP SUMMER SCHOOL OFFERINGS

Explore Dual Credit Opportunities for High School Students
Come explore dual credit opportunities. Information is available at the office.
School Registration

New students can register for the 2019/2020 year by filling out the following form
School Supply List
Please see the list below for school supplies
School Calendar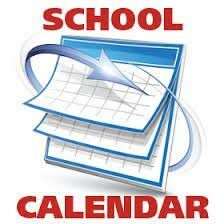 See the new 2019-2020 school calendar here
Importance of Attendance
At Pigeon Lake Regional School we believe that attendance matters.  Please help us help your child be successful by ensuring they attend school regularly. Please see the attached brochure on attendance. 
Pigeon Lake Outreach
Pigeon Lake Outreach School is a learning center that provides off campus programming for students looking for a flexible schedule, student desiring to get back to school or looking to take on a few courses.
Pigeon Lake Outreach operates every second day at the Ma-Me-O Beach location. Students are welcome to attend on any days it is open.  Students are able to take courses at both Outreach and Pigeon Lake Regional School.  There may be some timetable conflicts but possible.
Changes to Outreach for 2018-2019, in with the new out with the old include: Newly painted floors, comfy and more relaxed seating.  New tables and chairs, breakfast snacks and other snacks throughout the day will be provided.  Appliances being added include: Toaster, water cooler, fridge and coffee maker.  We will also be providing better instructional resources. We will have a English and Social specialist teacher during semester 1 and a Math and Science specialist in Semester 2.  Once a month an administrator will be within the building, Family school Liaison and Indigenous Teacher with be putting on presentations and providing supports to students.   If you are interested in Outreach please contact 780 586 3823.
Division News