Spaghetti Dinner
PLRS 3rd Annual Spaghetti Dinner and Pie Auction
When: Friday, April 12 (No School—Collaboration Day)
Time: Doors open @ 5:30 pm, Dinner @ 6:00pm
OurSCHOOL Survey (Tell Them From Me)
Below is the link for the OurSCHOOL Survey (Tell Them From Me)
April 2019 Newsletter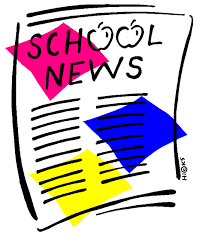 Click the following link to view our April Newsletter
Summer School 2019
Wetaskiwin Regional Public Schools is pleased to offer Summer School in 2019.
Open to any Alberta Grades 10-12 Student
Students may want to Jump Start their High School experience or simply need to secure this course for graduation.
We will be offering the summer school programs in two separate locations this summer.
VIEW:  WETASKIWIN SUMMER SCHOOL OFFERINGS
VIEW:  MULHURST CAMP SUMMER SCHOOL OFFERINGS

Wake-a-thon
The first annual Pigeon Lake Wake-athon was an overwhelming success. Hosted by the Student Representative Council, 38 students attended the after school event from 3:30 pm until 8:00 am the next morning, all to raise funds for Wetaskiwin Animal Clinic. During the night, students participated in many games (including glow in the dark dodge-ball and Zombie Nerf TAG), enjoyed a pizza supper, and pancakes for breakfast, all the while enduring the discomfort of a sleepless night to empathize with their animal friends without homes. In total, the event raised a little over $2900.00 which will be donated directly to the centre to help support shelter initiatives.
School Council TBA
According to Alberta Education, school councils are collective associations of parents, teachers, principals, staff, students and community representatives who seek to work together to promote the well-being and effectiveness of the entire school community and thereby to enhance student learning. A school council is a means to facilitate cooperation among all the participants in the local school.
If you have any question or any suggestions for our upcoming School Council Meetings please email Mrs. Melissa Humby, Principal.
Meeting Dates:  We will hold a minimum of five meetings per year. All meetings will be held in the PLRS library at 6:00 pm. We will try to meet on the last Monday of every other month!
School Council meeting dates for the 2018 -2019 school year:
Explore Dual Credit Opportunities for High School Students
Come explore dual credit opportunities. Information is available at the office.
School Registration

New students can register for the 2018/2019 year by filling out the following form
School Supply List
Please see the list below for school supplies
School Calendar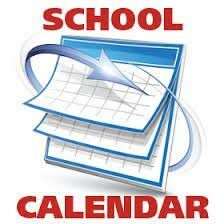 See the new 2019-2020 school calendar here
Importance of Attendance
At Pigeon Lake Regional School we believe that attendance matters.  Please help us help your child be successful by ensuring they attend school regularly. Please see the attached brochure on attendance. 
Pigeon Lake Outreach
Pigeon Lake Outreach School is a learning center that provides off campus programming for students looking for a flexible schedule, student desiring to get back to school or looking to take on a few courses.
Pigeon Lake Outreach operates every second day at the Ma-Me-O Beach location. Students are welcome to attend on any days it is open.  Students are able to take courses at both Outreach and Pigeon Lake Regional School.  There may be some timetable conflicts but possible.
Changes to Outreach for 2018-2019, in with the new out with the old include: Newly painted floors, comfy and more relaxed seating.  New tables and chairs, breakfast snacks and other snacks throughout the day will be provided.  Appliances being added include: Toaster, water cooler, fridge and coffee maker.  We will also be providing better instructional resources. We will have a English and Social specialist teacher during semester 1 and a Math and Science specialist in Semester 2.  Once a month an administrator will be within the building, Family school Liaison and Indigenous Teacher with be putting on presentations and providing supports to students.   If you are interested in Outreach please contact 780 586 3823.
Division News